Alubyc Proudly Presents
Aust Ch & Montenegro Jnr Ch Raynox Heartbreaker (imp Germany)


Sire: Multi Euro Ch Ashbury Angel Heart
Dam: Bul Ch Java-Script De Ducado De Espinosa


18/7/2008-28/3/2019



If there ever comes a day when we can't be together keep me
in your
heart, I'll stay there forever" A.A. Milne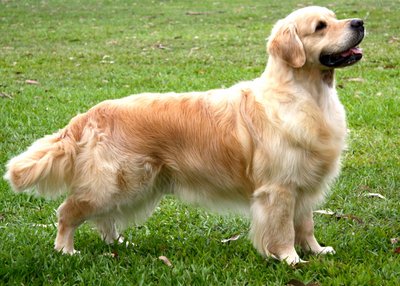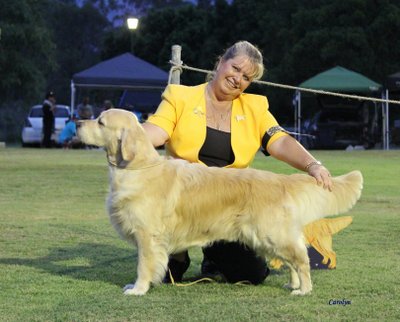 "Maddox"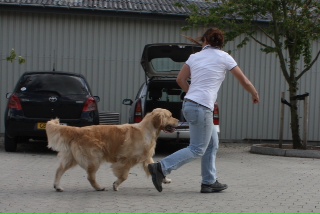 Achievements/Titles: JR CH MNE. VDH Rheinland-Pfalz-Jgdsgr JCH,JW´09, VDH Jugendsieger Friedrichshafen 2009, 2JCAC,1BIS Junior, 2 VDH JCAC,1VDH Res.JCAC.
Our great thanks goes to Manuela Schafer for entrusting us with Maddox, he loveD his life in Australia, he is no longer available at stud
.
Maddox gained his Australian Championship title as a wonderful Christmas present for us in 2013, he was a bit cheekier in the quest for his Companion Dog Title. But he has promised to be a good boy!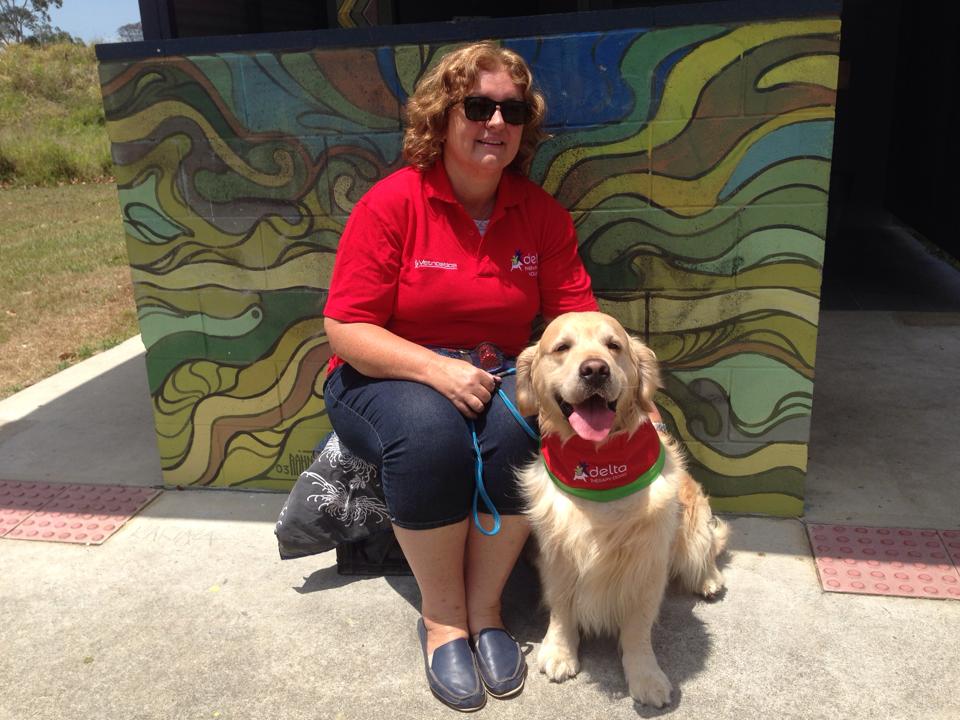 Maddox also "works", he is a Qualifed DELTA Therapy dog and we visit a Day Respite for Dementia patients, "Rosemary House" on the Gold Coast.He is what being a Golden is really all about.
GRC of QLD Open Show 22/2/2014 "Maddox" wins Best Exhibit in Show.
In March 2019 after a short illness Maddox passed, heartbroken is an understatement.
Pedigree

Parents

GrandParents

GreatGrandParents

SIRE

Int Ch, Int SH CH Lux/Dk,Ch/Dt/VDH/S/Fr Ch Ashbury Angel Heart

International French Luxembourg Ch Taram du Bois de la Rayere

Ch VDH Trialer Beeangee Jumping Jack Flash

International Ch & Trialer Alibren Mon Cheri avec Stanroph

Ashbury Summer Sun

WW'01, EW'99,02, Multi & Int Ch Ch Fr/Ger/Lux/Swi/VDH Paudell Pure Passion

Int Ch Ch IB & Trialer Ashbury Lovely Lislane

DAM

Bul Ch Java-Script De Ducado De Espinosa

V-Ew'04 Mlt, Int Ch Gr Ch Ua, Ch Mol/Bye/Rus/Bul/Pol Robin Hood of Glen Sheallag

VW'01, EW'99,02, Multi & Int Ch Ch Fr/Ger/Lux/Swi/VDH Paudell Pure Passion

Gr Ch Ossien of Glen Sheallag

Sp Ch Script Girl of Glen Sheallag

Multi & Int Ch Ch Swe/Fin/Nor & Trialer Rossmix No Regrets

Ch IB & Trialer Showbiz of Glen Sheallag