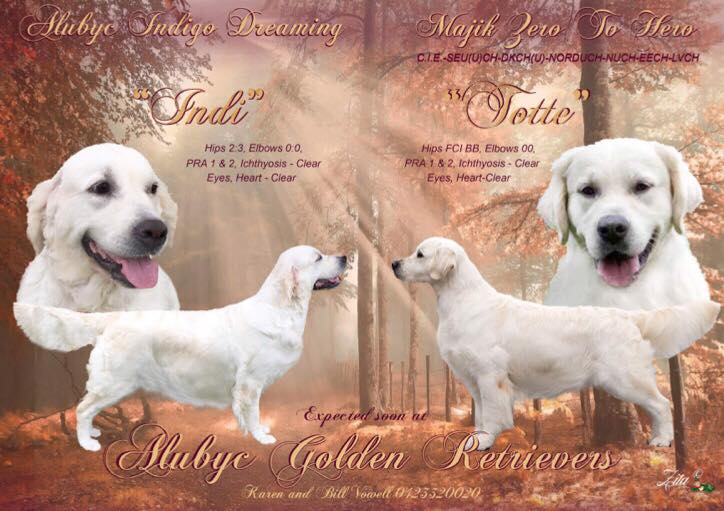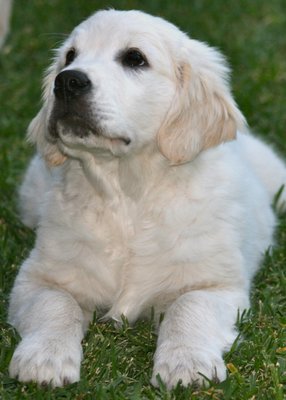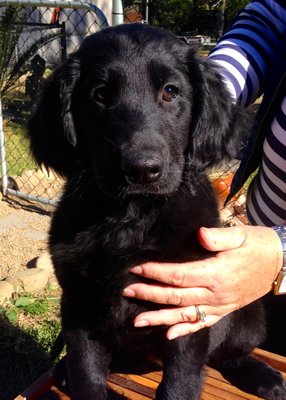 22nd February, 2012.Jack "Aust & NZ Ch Arctique Te-Horo Running Bear (Imp NZ)"
and his daughter Jessica "Aust & NZ Ch Arctique September Rain (Imp NZ)" have now crossed the
Tasman for their OE in Australia.
29th April, 2012. 9 weeks after landing in Australia JACK gains his Australian Championship title!
25th M
ay 2012. SAMO "Pinkerly Somewhere over the Rainbow at Alubyc" (imp Italy) arrives in Christchurch.
29th August 2012. MADDOX
"J.Ch Raynox Heartbreaker" (imp Germany) arrives in Australia.
24th October 2012, we say our goodbye's to JACK and JESSIE as they fly home across the Tasman.
4th December 2012. SAMO arrived from New Zealand, completing his travels from Milan, Italy via his OE in Christchurch NZ.
Samo lives with his daughter Clover and Violet with Melissa Vowell and Nathan Costello.
21st December 2013. Sees our beloved MADDOX,"Mne J Ch Raynox Heartbreaker" gain his Australian Championship. What a lovely ending for the year.
9th February, 2014. A combined birthday celebration weekend with Margaret Hean "Arangold" from Christchurch, New Zealand and Breed Author Marilynn Morphet, Brisbane Qld.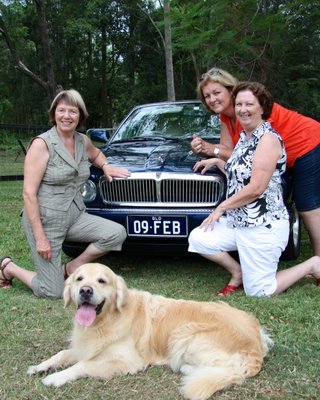 22nd February, 2014. GRC QLD Open Show. "Maddox" Best in Show, "Riordan" Opp Sex Baby in Show, "Clover" Opposite Sex Minor in Show, "Scarlett Amanda" Junior in Show. "D'Arzhee" Opposite Sex Intermediate in Show.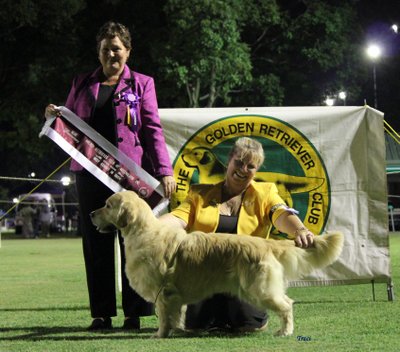 2nd May, 2014. GRC NSW Niamh wins Best Minor Puppy in Show and Riordan wins Opposite Sex to Best Minor Puppy in Show. Judge: Mrs Delma Marshall "Oaklodge". All our dogs were on the pegs in their respective classes.
10th July, 2014. Our breed diversification begins with the arrival of our first Flatcoated Retriever "Sherepoint Sweet Pepper" Miss Abbey Rose is in the building!!
13th July, 2014. GRC QLD Riordan wins Opp Sex to Best Puppy in Show under breed specialist Filip Johnsson (Sweden).
14th July2014. Riordan wins Opposite Sex to Best Puppy in Show, Dar'z wins Best Limit in Show under Gundog Specialist Tord Lundborg (Sweden).
18/1/2015. The most awful day, Riordan is taken by a brown snake, we will never forget you our wonderful man, fly free.
12th July 2015. Golden Retriever Club of Qld, Judge Natasha Ryan (WA), we enter our gang of 4 and all 4 win "IN SHOW" awards, Best Minor Puppy and Best Overall Puppy in Show: Justin, Opposite Minor Puppy: Poppy, Opposite Puppy: Tristan (and Best Feet), Best Australian Bred :Scarlett. Also Best Team and Best Brace.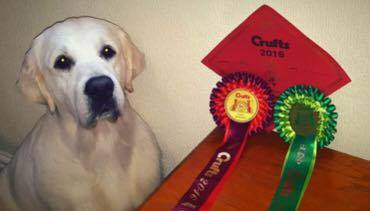 30/10/2015 Riordan's niece and nephew are born, Camryn and Higgins, thank you to the generosity of Lesley Lowe who owned his sister Blair we have just a little bit of him again.
11th March 2016 Our Malachi

"Zenevieva North Atlantic Drift JD"

wins

Best Golden Retriever Puppy at CRUFTS

in England.
This day is probably as good as it will ever get.
16th March 2016 Malachi arrives in Quarantine in Victoria and 26th March Malachi arrives at home at last.
July 2016. Rosie "Arctique Dancing in the rain at Alubyc" imp NZ, debuts at the GRC QLD Championship Show to win a class of 10 baby girls and goes on to win Best Baby Puppy in Show.
Malachi "Zenevieva North Atlantic Drift JD" wins his first Open Specialty Best in Show in Australia, Malachi is also an ALL BREEDS Best in Show winner in Ireland having the enviable record of Best in Show in both hemispheres. Furthermore he sires all 3 placegetters in the Baby and Minor bitch classes at the recent Qld Specialty.
Meanwhile "Alubyc Pandora Saves Hope" Panda wins Best In Show at the IABCA Golden Retriever Specialty at Purina Farms Missouri USA.
March 2018. Higgins, "Alubyc Send in the Clowns" (Ireland) wins his Stud Book number in Scotland and becomes Crufts Qualified for life.