Presents
AUST CH ZENEVIEVA NORTH ATLANTIC DRIFT JD (Irish Junior Diploma) (Imp Ireland)
Sire: Canadian Ch Linirgor Spin the Bottle JW
Dam: Aupa Lunar Bay at Zenevieva (Imp Italy)
Whelped: 25/4/2015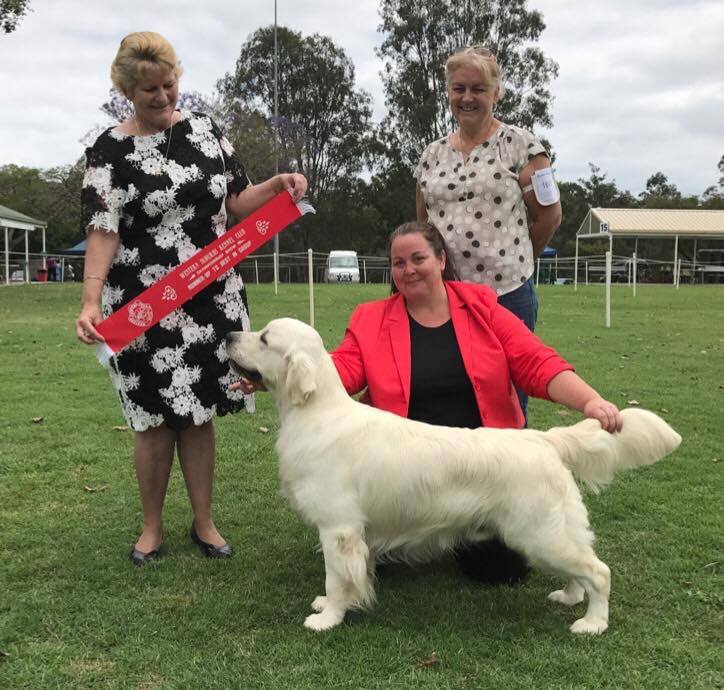 JULY 2017 BEST EXHIBIT IN SHOW GRCQ OPEN SHOW and in OCTOBER 2017 BEST IN GROUP 2 under breed specialist Carolyn Ryan. Proudly handled by his breeder Kerrie Kelly visiting from Ireland.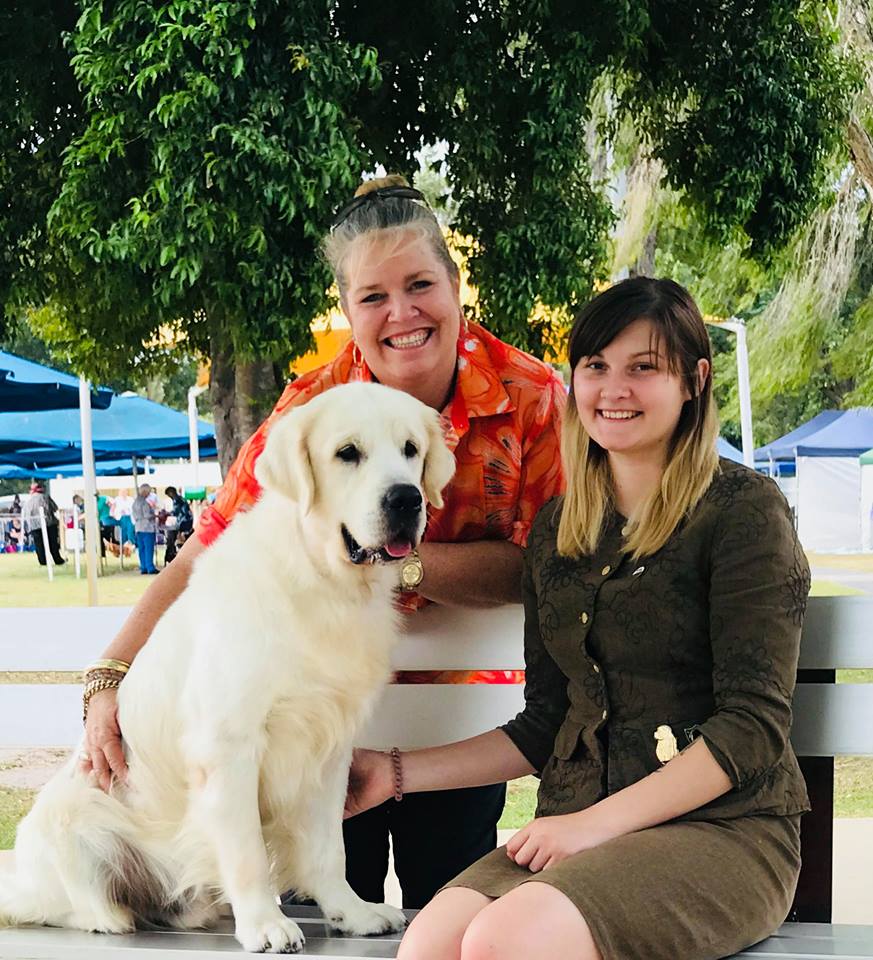 Malachi with his Australian handling team Danielle Hall and Sarah Gorka


"Best Golden

Retriever Puppy at Crufts 2016″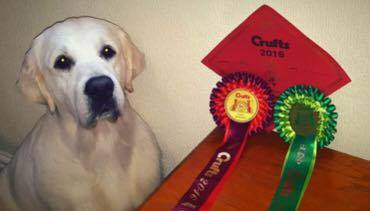 CRUFTS Critique for our lovely Malachi. Judge Hilary Lambshead "Muskan" 30 years awarding CC's.
1st. ZENEVIEVA NORTH ATLANTIC DRIFT JD. Took my eye immediately he entered the ring. So full of quality with completely balanced outline. Most gorgeous head with excellent pigment. Strong bone, level topline. Well presented cream coat. He moved out with good reach and style and I'm sure will have an amazing future. Delighted that he was declared Best Puppy In Breed..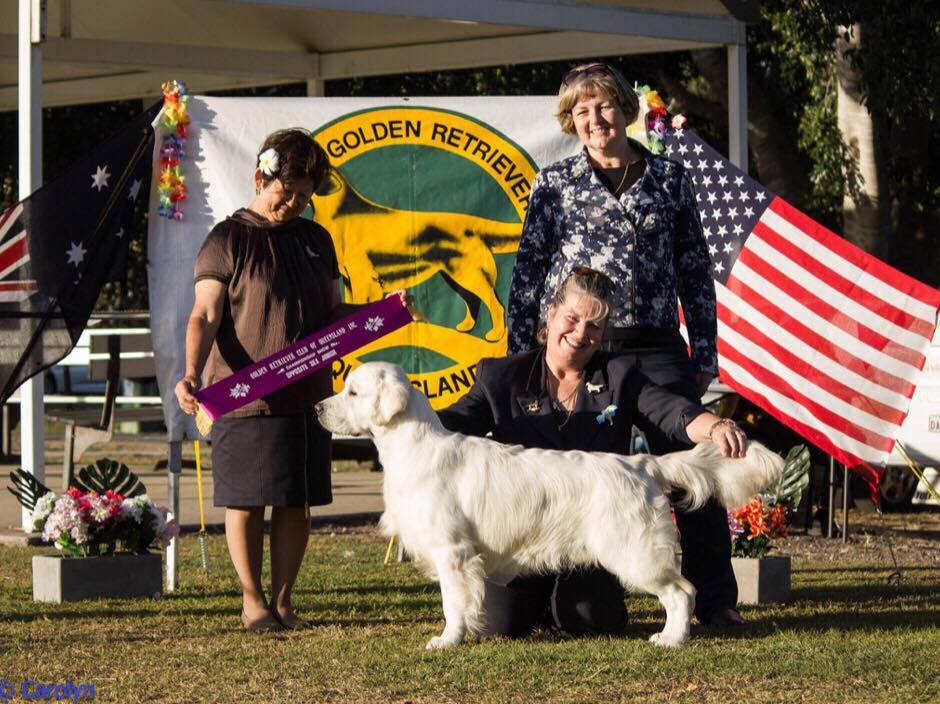 2016 Lei Taft Hawaii:- Lovely outline with nice forechest; correct depth, short loin, good bone, strong head…
1 Res Best Baby in Show, 1 Res Best Puppy in Show, 1 All Breeds Best Puppy in Show, 2 Specialty Best Puppy in Show, 1 Best in Show (AB), 2 Res Best in Show (AB),
5 Best in Group 1(Ireland).
Thankyou to Kerrie and Katie Kelly for our PAL MAL!
Mal is now the sire of a number of lovely litters in Australia.
Pedigree

Parents

GrandParents

GreatGrandParents

SIRE

Canadian Ch Linirgor Spin the Bottle JW

Multi Euro Ch Majik Truth or Dare

Multi Ch Majik Finders Keepers

Majik Vissi D'Arte

Ch Linirgor Mimi JW

Willowlawn Etente Cordiale

Linirgor Luv Me Lots JW

DAM

Aupa Lunar Bay at Zenevieva

J CH Skylock Pole Position

Sanguinisch Lochboisdale

DK Ch I Feel Pretty A Vervik

Mutli Ch Mon Cherie De Ria Vela

Multi Ch Ashbury Angel Heart

Multi Ch Nativegold Diamonds Forever at Ria Vela