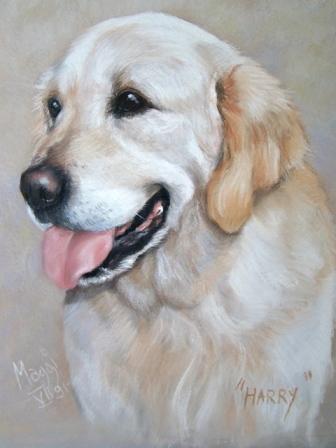 The most salient memory is that of our beloved "Harry", Aust Ch Alubyc SS Enterprise.
His personality somehow encapsulated all that is good in a Golden,
His memory has at times made us want to give up Goldens hearts broken, at other times to continue on with breeding.
There will never be another Harry and yet there are many others, all individuals with special personalities of their own,
as you think of each one you realise they all had their own impact on your life,
"Harry" just like "Chad" and "Chaz" his grandson,(the new updated version at the time, so Chazzi thought), "Rowan"(I & II & now III) and "Dakota", "Honey", "Sacha","Hillary","Memphis",
"Rosie"(I & II), "Rosie m'darlin" "Gelsey" and her sister "Keet", "Michelle", "Nigel", "Mischka" and her daughter "Stormy","Disney" and her daughter "Tahnee"all left their mark along with many others.
And so we go on……..the story not yet fully told….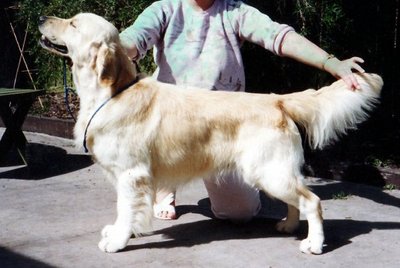 Aust Ch Alubyc SS Enterprise "Harry"
Aust Ch Arnell of Rustledene(imp NZ) "Chad"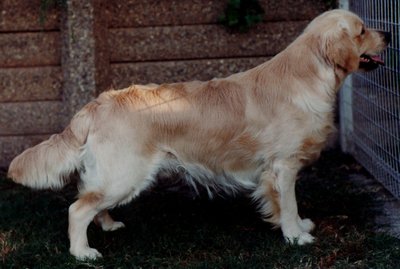 Aust Ch Alubyc Tullymorgan "Chazzi"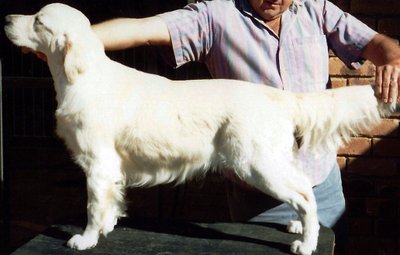 Aust Ch Imatriever Memphis Belle "Memphis"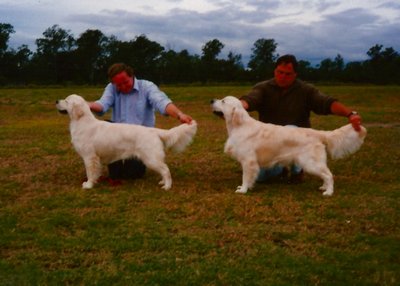 Aust Gr Ch Alubyc Georgia and her brother Aust Ch Alubyc Dakota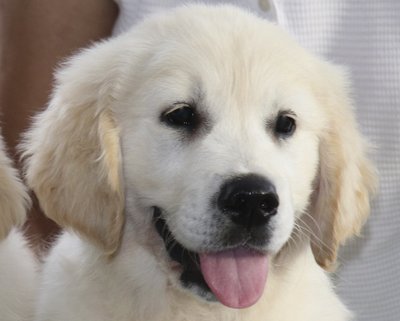 Goldmartini Ballykissangel AI always in our hearts.Passed 18/1/15 at 16 months old from a snakebite.